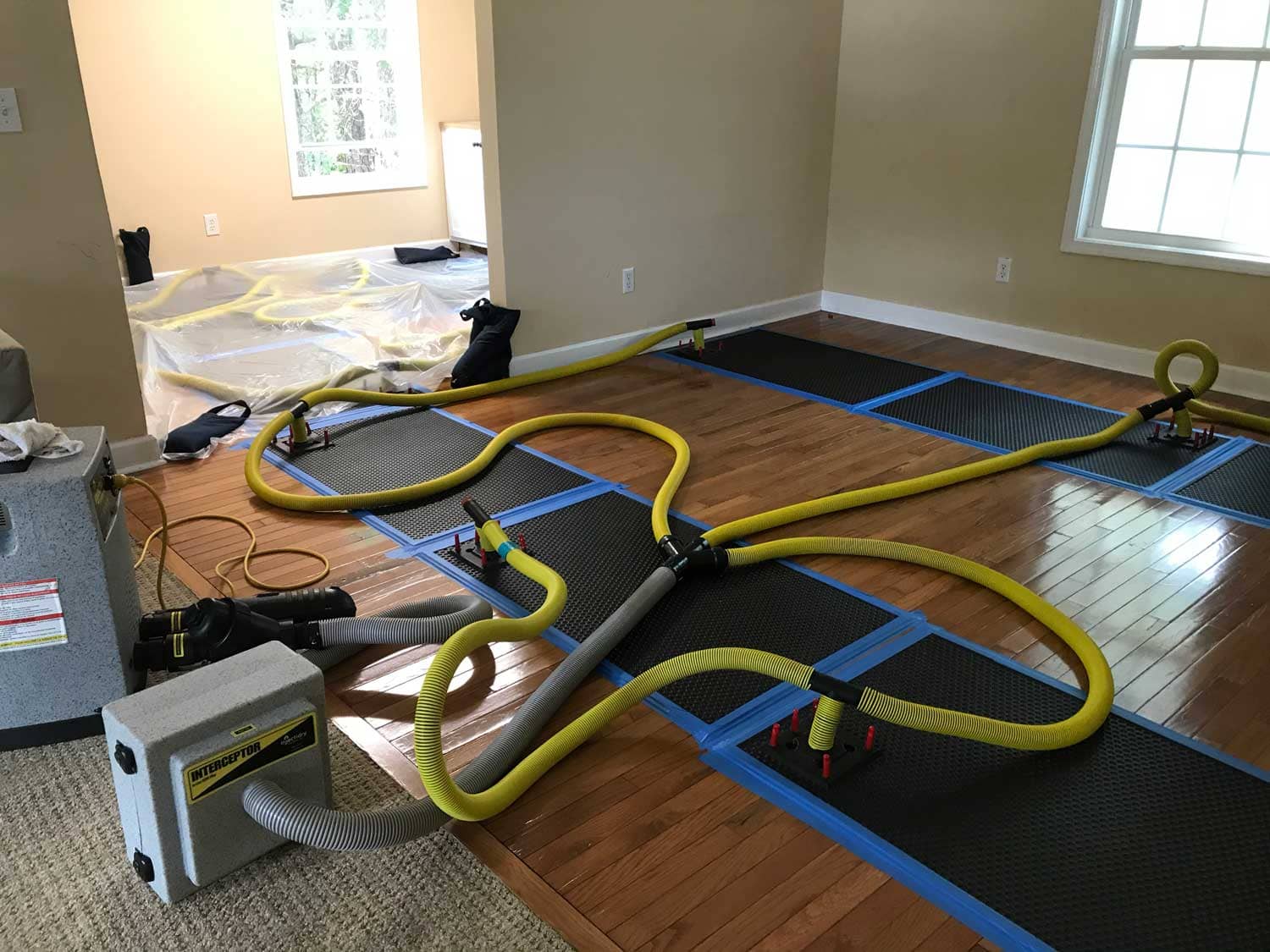 If not addressed promptly, a water event can cause significant damage to a home. In less than an hour, floods, leaks, rain, or a burst pipe can cause thousands of dollars in damage.
Fortunately, most homeowner's insurance plans cover many, but not all, water events. Do you know what your insurance policy covers?
Swept Away Restoration recommends reviewing your homeowners' insurance coverage once a year to determine what is covered in the event of water damage in your house.
Because no two home insurance policies are alike, it's crucial to understand what benefits you'll get rather than assume an issue will be covered. For example, if you need Medford flooded house repair, you want to know you can meet the costs.
What Water Damage is Covered By Insurance?
Most homeowner's insurance policies cover both external and internal water damage. It refers to the water damage caused by the tearing, cracking, burning, or bulging of steam, heating, air conditioning, or fire suppression systems.
Damage caused by excessive rain, snowstorms, and vandalism is further instances. Heavy rain, snowstorms, water from extinguishing a fire, and vandalism are examples of external water damage covered by home insurance.
For plumbing issues, insurance will cover broken pipes, overflowing toilets, and sinkholes that cause water damage to your home's structure, but not steady leaks that the homeowner must remedy themselves. Again, swept Away Restoration work with major insurance companies can help submit an insurance claim on your behalf.
What Is In Flood Insurance?
Flood insurance is distinct from homeowners' insurance. Flood insurance, a separate policy that a homeowner must gain, will cover water damage caused by severe rain, melting snow, flash flooding, and rising rivers or lakes.
While homeowners' insurance may appear to cover the most common causes of significant water damage to your house, it does not.
If water damage happens because of an unsolved maintenance issue, you will be responsible for the cost rather than insurance. Other unusual occurrences, such as flooding, sewer backups, and groundwater flooding, are not covered by home insurance but can be added with an additional policy. If these situations occur, they are too much to try and clean yourself. You need Medford flooded house repair professionals to fix any damage quickly.

Find Fast help With Medford Flooded House Damage
If your home has been harmed by water, contact us right away to find out how we can help. We have direct relationships with several insurance carriers and can relieve you of the burden of coordinating between the two.
Thousands of residential customers have benefited from our services, which have helped them recover from damages of various sizes!
If you need emergency help or need your home back to a livable condition, you can contact Swept Away for a free estimate.
Alternatively, you can fill in the compact form below for a staff member to be in touch.
When you need a 5-star service? Then, you've come to the right place. We offer water damage restoration & carpet cleaning in Medford, Jacksonville, Jackson County, and Ashland.
In addition, you can check our customer reviews on Google.

Fill in for a fast response