Mold can multiply in the basement because of moisture. It may turn the lower level into a haven for fungal colonies that rot wood framing and penetrate sheetrock. In addition, mold spores in the air enter ducts, compromising the quality of the air in your home.
Do you know how to inspect the basement for mold and wet walls?
Making better selections about how to make an issue depends on your awareness of its scope.
Mold remediation for basements is a specialty of Swept Away Restoration because water leaks frequently cause this problem.
Why My Basement Is Damp and Moldy?
Although you usually don't consider concrete to be porous, moisture can move through its walls from the ground around your basement. The dampness results from persistent rain, existing water tables, and even early dew.
On the exterior and interior surfaces, the effects are frequently patches of white, fuzzy efflorescence that you might mistake for mold.
Condensation in the basement may be to blame if the atmosphere downstairs always appears moist, regardless of the weather. This condition, which also results in mold issues, is brought on by excessive humidity levels in the basement.
Medford Water Damage Repair Checks for Hidden Leaks
Before addressing damp basement walls, you must identify the source of the moisture. If there is any water cleanup, this is followed by using a dehumidifier and running fans to improve air circulation.
Mold can't thrive in a dry area, so all the moisture has to be removed. In addition, hidden leaks can require Medford water damage repair, as drywall may need to be removed.
Leave Mold for Flooded Home Cleanup Experts
While you believe you can manage most of the basement mold cleanup tasks, it's crucial to realize that the project might be hazardous.
Unless you're a specialist, you never know if you're dealing with a harmless fungus or poisonous black mold.
Homeowners in the impacted region may experience additional health difficulties, particularly those who already have respiratory conditions.
If you are unsure how to clean up mold from your basement, it's best to play it safe and hire expert water damage specialists. Don't take a chance on hurting your health or ruining your property.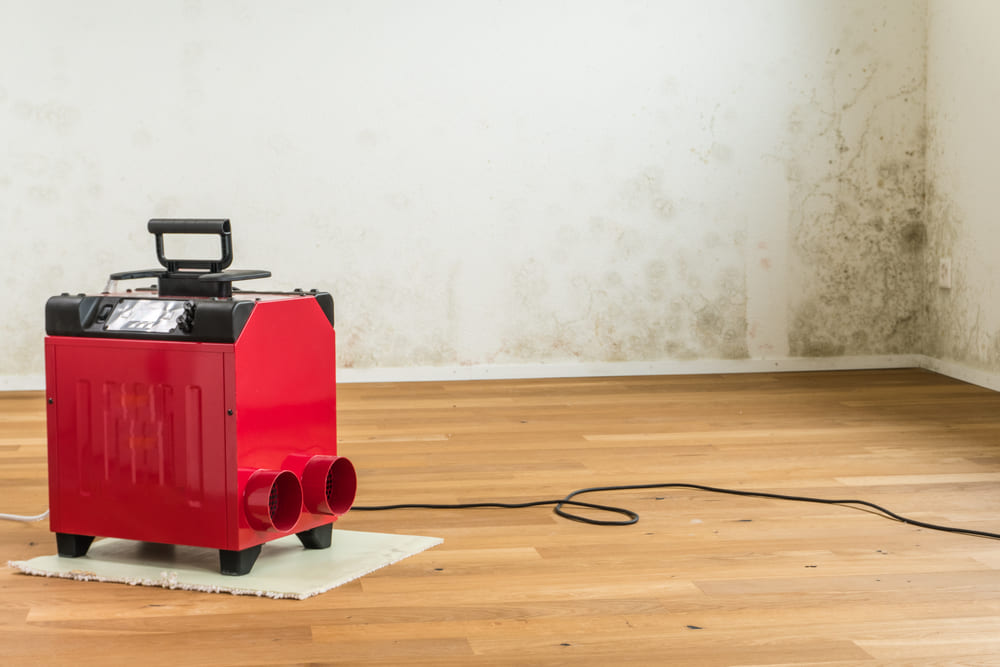 Fix Water Damage And Remove Mold With Medford Flooded Home Cleanup
Once you know how to monitor basement moisture, you can reduce the likelihood that dangerous mold growth will take over the house.
Our staff is prepared to provide certified removal and treatment services for any mold issue. For the best mold inspection in Medford and the nearby suburbs, call Swept Away Restoration immediately.
If you need emergency help or need your home back to a livable condition, you can contact Swept Away for a free estimate.
Alternatively, you can fill in the compact form below for a staff member to be in touch.
In addition, you can check our customer reviews on Google.

Fill in for a fast response