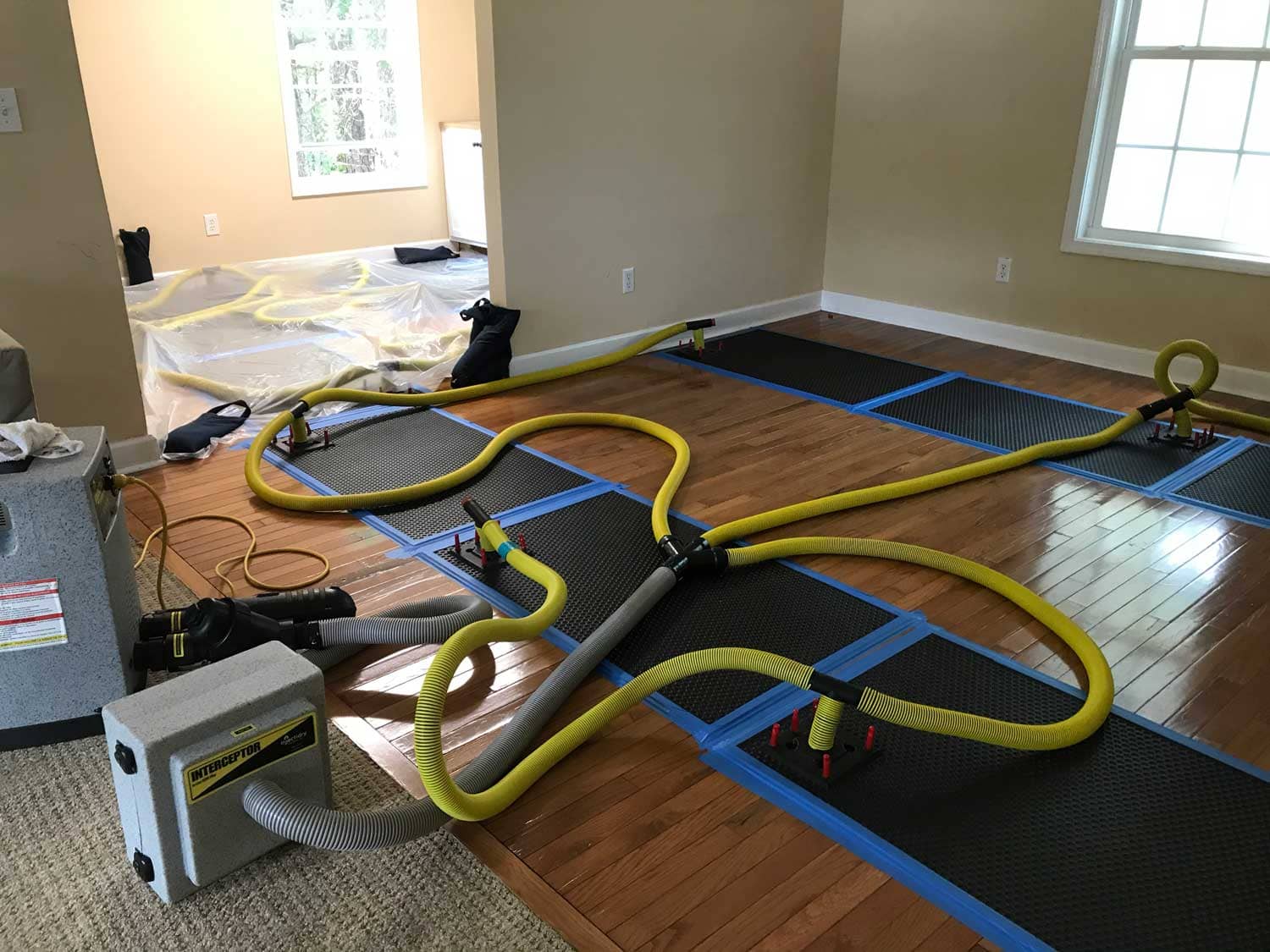 With water damage, time is of the essence. That's why homeowners in Jacksonville trust Swept Away Restoration for their water damage repair needs.
Swept Away Restoration has become a leading name in water restoration services throughout the area. It's no surprise that when clients need fast and efficient service on water damage issues, they turn to the experts at Swept Away Restoration.
Water Damage in Jacksonville Homes
Swept Away Restoration is the premier Jacksonville water damage restoration company. Our expert technicians are available 24 hours a day, 7 days a week, to respond quickly and efficiently to any water damage emergency in your home.
Swept Away Restoration will inspect your property for any existing or potential water damage, assess the severity of the situation, and provide an action plan to restore your home as quickly as possible. They use state-of-the-art equipment and techniques to remove all moisture from the affected areas.
The team also specializes in mold remediation, carpet cleaning, dehumidification services, fire and smoke restoration and more. With Swept Away Restoration no detail of your water damage repair job is too small for them to handle with precision and care.
Signs of Water Damage
Identifying signs of water damage in and around your Jacksonville home is essential. The most obvious sign of water damage is visible standing water, but other subtle signs can also be found. Look for discoloration on walls or ceilings and warping, cracking, or bubbling of wood floors and furniture.
These indicate prolonged exposure to moisture and potential mold growth. Another indicator is a musty smell in the air, which often accompanies high humidity levels indoors. Mold can also be detected by inspecting areas that are difficult to see, such as inside walls or under flooring.
Swept Away Restoration offers professional assessment services designed to detect any hidden signs of water damage before they become a significant problem. This helps homeowners take proactive steps towards preventing costly repairs down the road while making sure their family remains safe from potential health risks associated with mold growth.
Where To Find Premium Flooded House Repair in Jacksonville, OR
If your property in Jacksonville has been flooded, it is essential to know your restoration options. Swept Away Restoration can help you with water damage repair and ensure that your home is restored to its original condition.
Our experienced team of professionals will provide fast, reliable service and ensure that the job is done right. With our full-service approach, they offer complete satisfaction with our workmanship and customer service.
If you need emergency help with a flood in your business or home, contact Swept Away for a free estimate.
Alternatively, you can fill in the compact form below for a staff member to be in touch. In addition, you can check our customer reviews on Google.

Fill In For A Quick Response