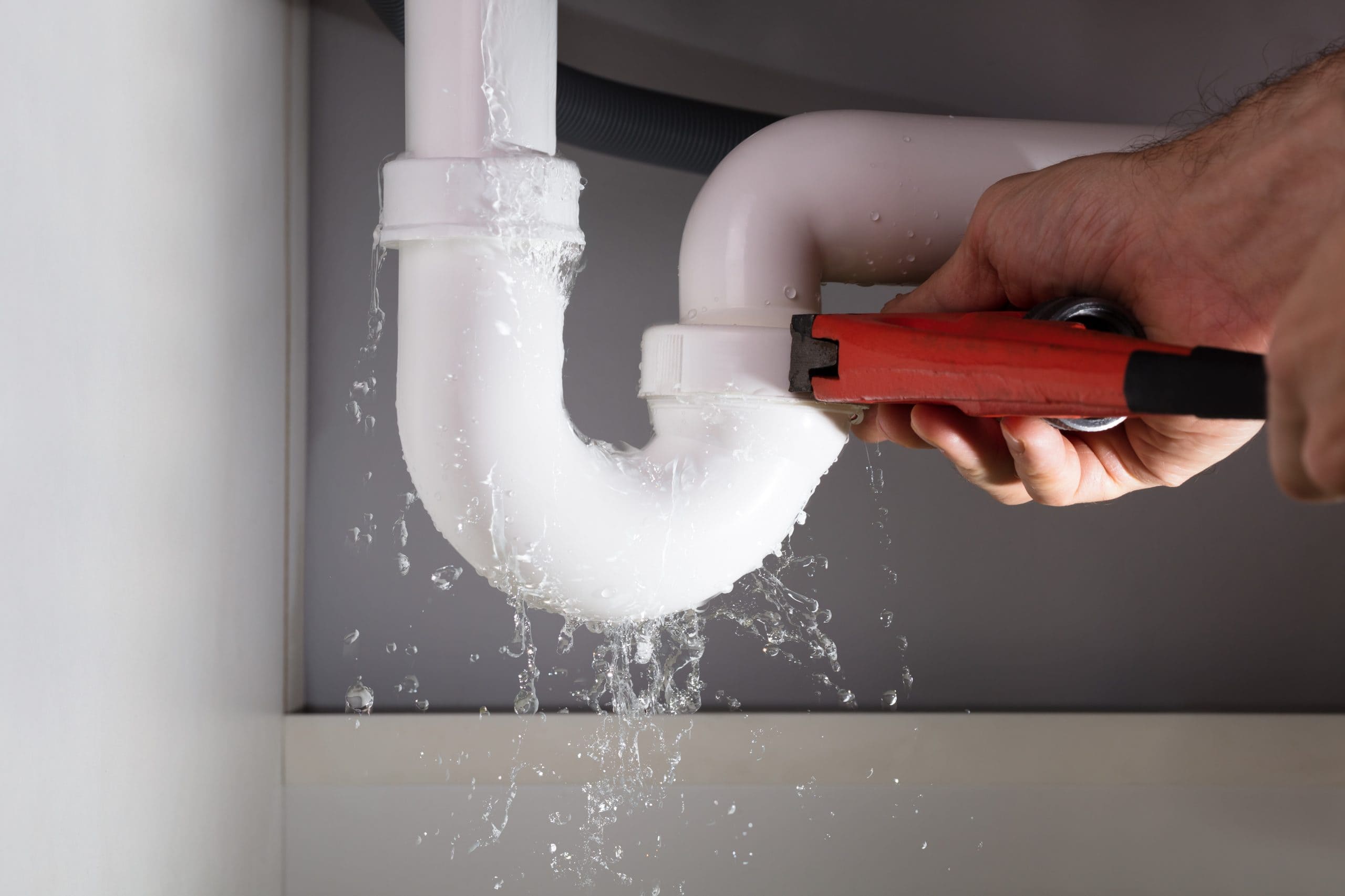 You take care of your plumbing leaks as soon as possible. Whether you hire an expert or attempt to fix the problem yourself, the problem needs fixing.
This work, too, cannot be postponed as it needs cleaning and drying before mold can appear. You'll find floors, walls, cabinets, and personal possessions in this. Every day, our Swept Away Restoration crews deal with it.
We specialize in Medford water damage repair and can help of the day.
Main Causes Of Home Plumbing Leaks?
It's easy to overlook the importance of plumbing when everything is operating smoothly, no matter if it uses copper or PVC pipes.
It's usually one of these common causes of water leaks in home plumbing when something goes wrong with the system, or worse, you could have an overflowing toilet.
Here are the common areas that often require Medford home water damage repair.
Deterioration of pipe joints, particularly in hot water lines.

Corrosion has built up in aging water lines, causing damage.

Seals around appliance line connectors that aren't up to snuff.

Clogs and backups cause pipes to overflow or burst.

Water pressure that is too high or fluctuates too much.

Invasive tree roots cause problems with exterior pipes.
How to Clean After Plumbing Leak?
All plumbing leak cleanup projects begin with the fundamentals. First, find the problem of the water leak and fix it. Cleaning up after a plumbing leak is easy in theory, yet can be tricky.
Luckily, you can use the expertise of Swept Away Restoration to cut down the effort you need to fix your problems.
Document Damage
Take images before you file your insurance claim. Keep the paperwork as proof and move damaged items away from ones that are not damaged. Swept Away Restoration deals with insurance companies all the time and can make this tricky step go with no hiccups.
Water Extraction
You can find different water extraction procedures used. For example, if floors are damp, a mop and some clean could be enough, yet you may require the high-power water extraction pumps professionals use for home water damage repair to get rid of standing water.
You might wish to rent the equipment, so include a dehumidifier. Unfortunately, dehumidifiers for the home aren't powerful enough to dry out floors, walls, and cabinets.
We use the biggest fans and drying equipment to make sure walls and floors contain no moisture for mold to grow.
Repair and Replace with Medford water damage repair pros
When everything is dry, the professionals from Swept Away Restoration inspect for signs of structural damage.
The drywall may need removal, and new drywall installed. In addition, mold should be checked on the floors, carpets, and padding.
Mold and mildew are two fungi that are frequently following a plumbing leak. Knowing the difference between mold and mildew will help you choose the finest cleaning solutions.

Get Help To Fix Plumbing Leak With Medford Water Damage Repair
Fixing the problem, cleaning, sanitizing, and replacing water-damaged materials are all things that need to be done following a plumbing leak. It's a significant undertaking, but you don't have to go it alone.
With our experienced water damage services, we're here for you when you require restoration expertise.
We can immediately send IICRC-certified technicians to your location. We are experts at water removal, tearing-out damaged materials, carrying out repairs, and reconstruction.
If you need emergency help for restoration and how to process your insurance claim, then you need experts. Contact Swept Away for a free estimate or speak to staff directly if you have an emergency.
Alternatively, you can fill in the compact form below for a staff member to be in touch. In addition, you can check our customer reviews on Google.

Fill in for a fast response