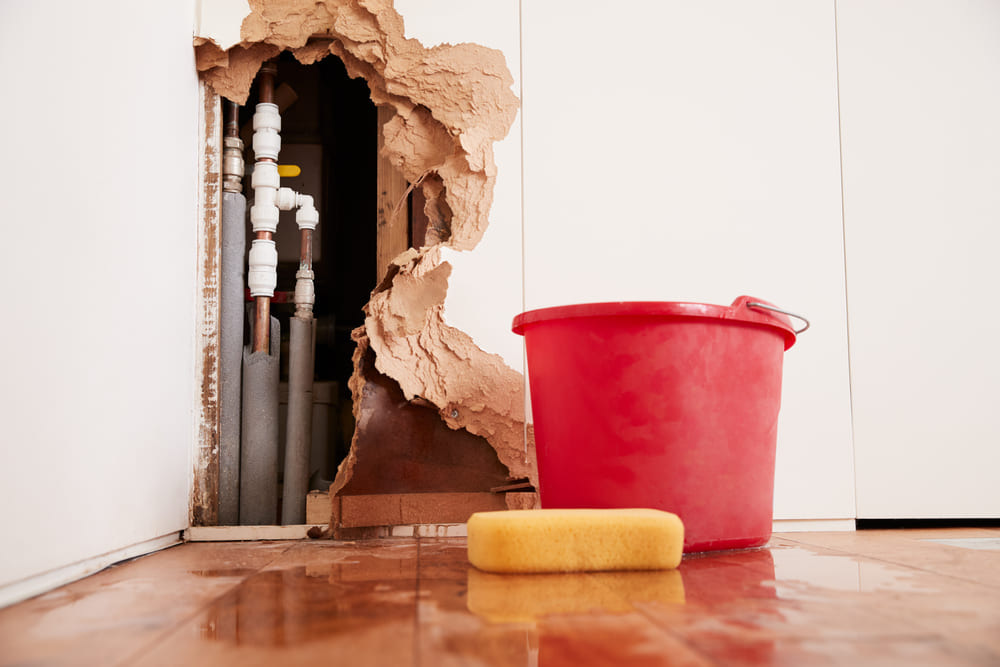 Only a broken pipe that goes unreported for months is worse than a damaged pipe. Besides the nuisance of water damage, mold, and mildew, being exposed to water toxins can be harmful to your health.
A burst pipe can cause severe damage to your home and possessions. Unfortunately, it's possible that you won't discover your pipes have broken right away. For the time they give way altogether, you'll need a quick response from Jackson County flooded house clean-up.
Burt or Broken Pipe Damage?
Pipes that are broken can lead to:
A long-term threat to one's health and safety

A threat to your family, pets, and belongings

Clean-up and repair bills that are exorbitant
Worst of all, a burst pipe might cause severe water damage to your property. If you don't have professionals such as Swept Away Restoration, Jackson County flooded house repair, you could end up with damages costing thousands of dollars to fix.
What Makes Pipes Burst?
We've all been guilty of unclogging a drain with the incorrect equipment. Unfortunately, it happens more frequently than you might believe. You can break pipes and cause a backup if you use the wrong tool to unclog a drain or if you don't use the right tool for the job.
A sharp object, such as a knife, should never remove a clog. Don't keep trying if you're having trouble getting rid of a blockage. The pipes will suffer additional damage because of your actions. Instead, contact some local experts and delegate the rest of the work to them.
What Can I Do If My Pipes Burst?
To remedy the problem, you'll need to hire a skilled flooded house repair team who can deal with leaks that might sit behind drywall or under floors. So if you have a broken pipe, don't hesitate to call a professional flooded home repair company immediately after turning off your main water source.

Get Help With Broken Pipes From Jackson County Flooded House Repair Professionals
Broken pipes can cause structural damage to your home, ruined fixtures, and a pricey clean-up. A plumber can stop leaks, yet they won't do anything about repairing your home or removing mold.
If you have water damage in your home, we can help. Swept Away Restoration is dedicated to helping customers around the clock to resuming their life as efficiently as possible.
If you need emergency water damage restoration to remove mold from your home, contact Swept Away Restoration for a free estimate.
Alternatively, you can fill in the compact form below for a staff member to be in touch. In addition, you can check our customer reviews on Google.
When you need a 5-star service? Then, you've come to the right place. In most cases, we can come running in less than an hour to offer flooded house damage restoration & carpet cleaning in Jacksonville, Medford, Jackson County, and Ashland.

Fill in for a fast response