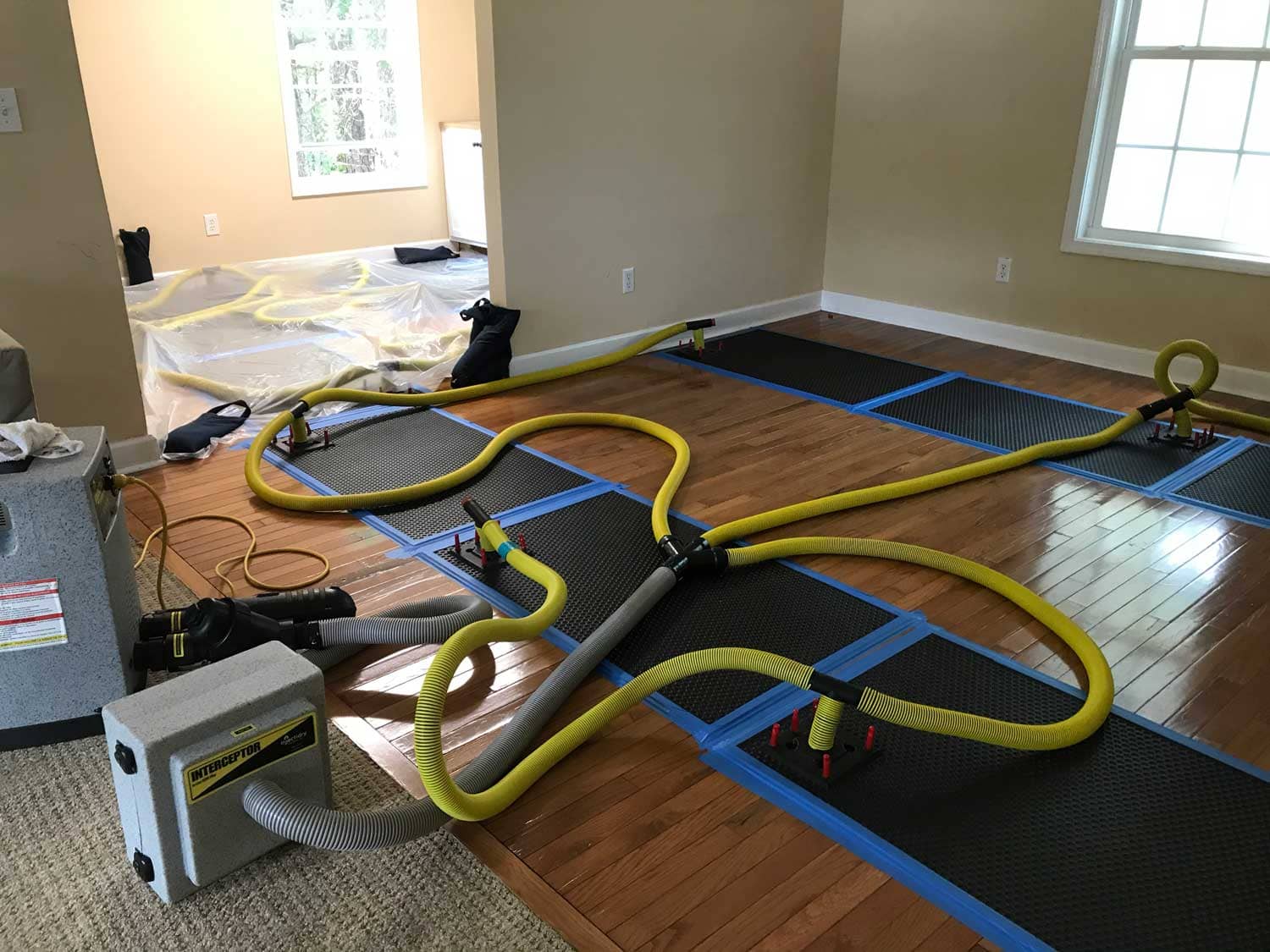 Many issues can arise if a pipe bursts in your house. For example, it might lead to floods if you don't monitor it, which would be bad for your property. In addition, spreading germs and other potentially harmful chemicals about the house is another way that this activity might harm your health.
Burst pipes require immediate attention but fixing them can be dangerous. It would help if you rushed to resolve the situation, but you should be cautious as you do so. While you wait for Ashland water damage services, start with the following.
Disable Your Mains Power
It's dangerous to mix water and electricity. So, if your home is flooded, you should first disconnect the electricity at the main switch.
Don't wade into puddles if the lights are on.
Disable Main Water Supply
You can divert quickly water from an area if a pipe bursts and causes floods. The next step is to shut off the primary water supply or Swept Away Restoration can assist you in locating the valves.
Determine What You Can Save
Some things on the floor, especially if they are still usable, may need to be picked up. Select dry items above wet ones.
When filing a claim with your insurance company, you must present them with all the documentation.
Pictures or videos of the floods and the damage they caused will help you make your case. You should do this before you drain any pools of water. Swept Away Restoration is here to assist you with filing all insurance claims related to water damage restoration.
Remove All Standing Water With Ashland Water Damage Cleanup
After taking pictures of the damage caused by the flood, it is time to get rid of the standing water. In the presence of a floor drain, someone can direct the water with a squeegee.
There is no need for a drain if you have a mop and a bucket to clean the floor. After the bulk of the water has been drained, you can finish drying the surface and removing any remaining moisture by vacuuming. Again, the best water extraction equipment is at the disposal of our experts.
Get in Touch with Water Damage Repair Services
Extensive damage from a flood caused by a burst pipe might be tough to fix on your own. If this happens to you, hiring a flood damage restoration company can help you get your life back in order and fix the damage caused by the flood.
To stop the flooding, you need to fix the broken pipe that started it. Then, a plumber can fix the issue, open the wall, and inspect for mold and moisture growth.

Get Help and Advice From Water Damage Services in Ashland
There is a significant risk to your safety if your home is flooded. Take these precautions to ensure your safety while you wait for professionals to come to fix the damage caused by a burst pipe in your home.
Fortunately, Swept Away Restoration has the quickest response time in the industry, so the leaking pipe and water damage will be fixed quickly. Finally, keep in mind that maintaining your composure will help you better handle these situations.
If you need emergency water damage restoration and need to save your home from the effects of water, contact Swept Away for a free estimate.
Alternatively, you can fill in the compact form below for a staff member to be in touch. In addition, you can check our customer reviews on Google.

Fill in for a fast response