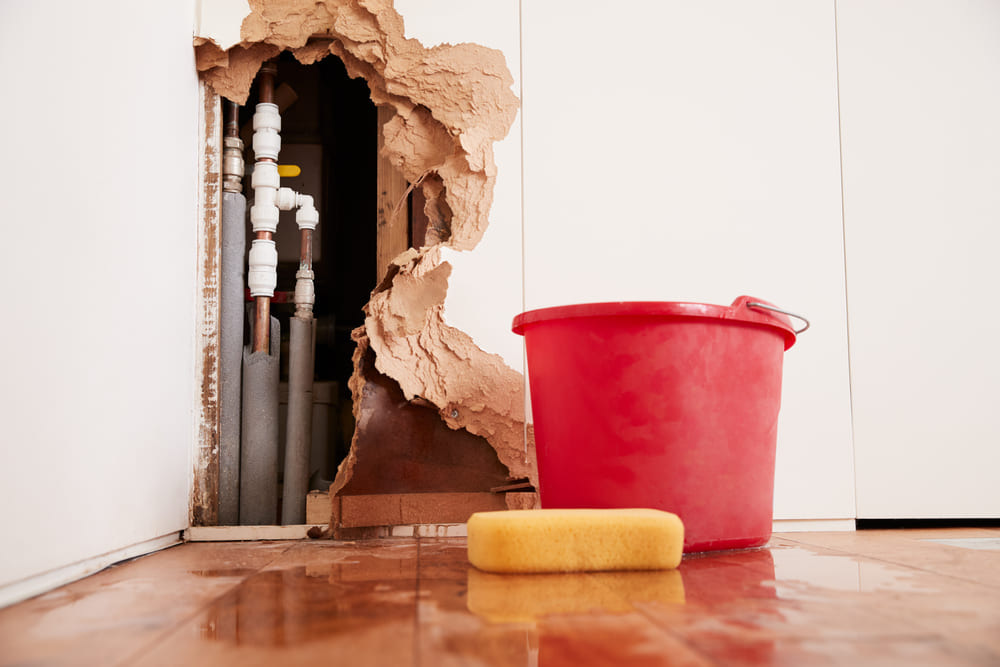 Swept Away Restoration offers Ashland Water Damage Services for ceiling water damage. This service is perfect for anyone living in the Ashland area who has experienced water damage to their ceilings.
Our professionally trained specialists have years of experience in home and commercial restoration services, so you can be sure that your needs will be met when you hire Swept Away Restoration for your ceiling water damage needs.
What Causes Ceiling Water Damage?
Ceiling water damage can be an enormous problem for homeowners, business owners, and renters alike. Swept Away Restoration is here to provide the Ashland Water Damage Services needed when water leaks from the ceiling.
Ceiling water damage usually results from a plumbing leak, such as a burst pipe or broken connection in your home's plumbing systems.
Improper installation, outdated plumbing fixtures, and poor maintenance are all factors. Natural disasters such as storms or floods cause significant damage to roofs, leading to problems with your indoor ceiling systems.
Emergency Services for Ashland Water Damage
Ashland water damage services are here to help with all your ceiling water damage needs. Swept Away Restoration is a local company that specializes in responding quickly and efficiently to any emergency related to Ashland water damage.
They aim to restore the affected area as quickly as possible so you can get back to living without interruption.
Whether you have suffered from a burst pipe, flooding, or other water issues, Swept Away Restoration has the experience and expertise necessary for a successful recovery. The team uses advanced equipment and the latest techniques designed specifically for ceilings, walls, flooring, etc. They also provide additional services, such as mold remediation and dehumidification, if needed.
Ashland Professional Repair and Restoration Services from Swept Away Restoration
Swept Away Restoration offers professional repair and restoration services in Ashland to those who suffer from ceiling water damage.
Our team of certified technicians assesses the extent of the damage, determines a plan of action for restoring your property to its original condition, and provides you with an estimated timeline for completion.
We use only high-quality products and materials that meet industry standards. Our goal is to ensure that our customers are satisfied with their results.

Where To Find Premium Ashland Water Damage Services
Look no further than Swept Away Restoration if you're looking for a reliable and professional service to handle ceiling water damage. With their years of experience dealing with water damage in the Ashland area, they have the know-how and expertise to get the job done right.
If you need emergency help with water damage cleanup or need your home back to a livable condition, you can contact Swept Away Restoration. Just fill out the form below, and one of our staff members will be in touch soon.
In addition, you can check our customer reviews on Google.

Fill In For A Quick Response