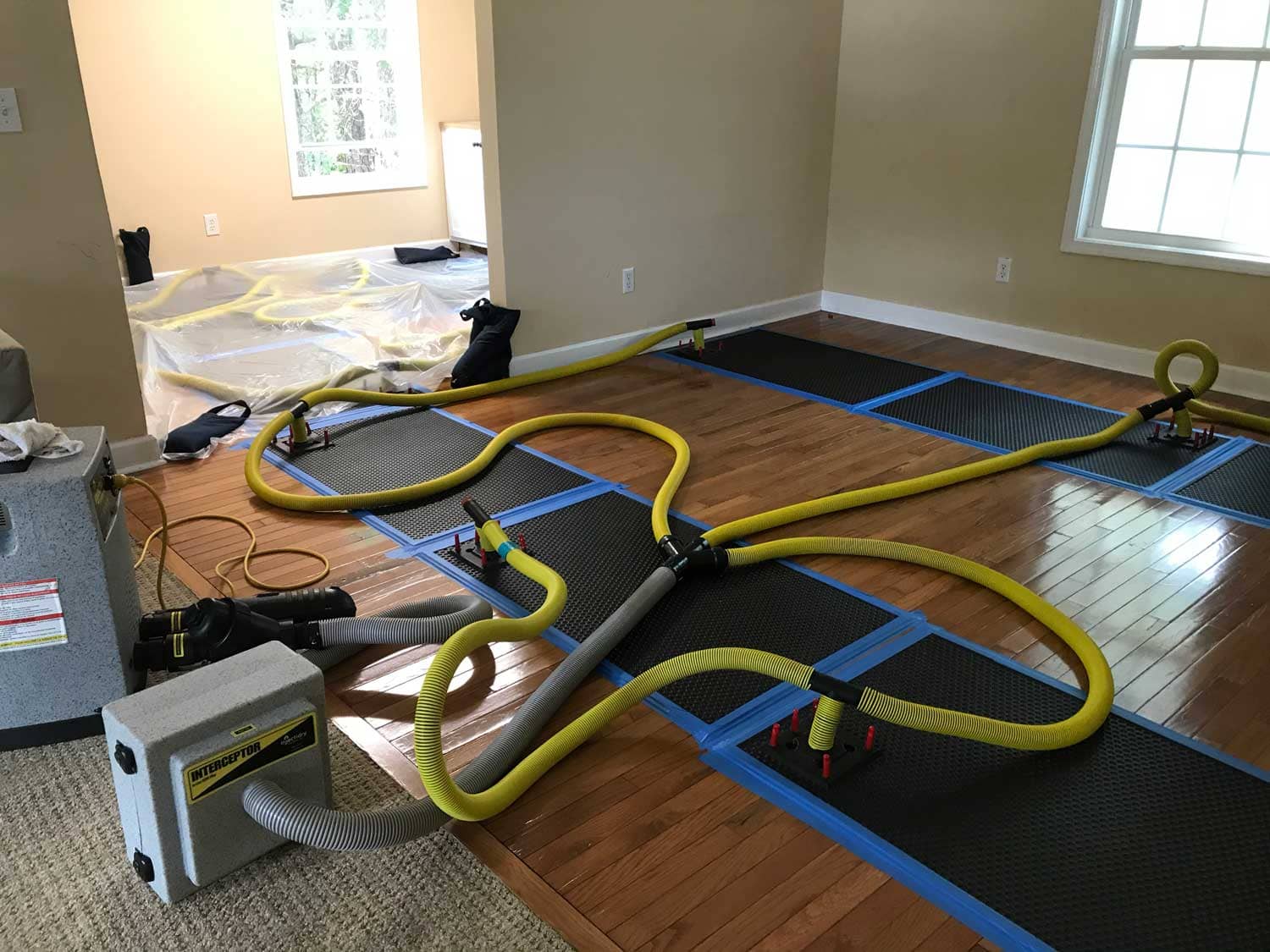 Water damage restoration is not typically included in the routine maintenance that homeowners and business owners arrange with their service providers at the beginning of each new season. It's not something you'll need often, but it'll be invaluable when you do.
Call a professional restoration service immediately if you ever experience water damage, especially flooding.
The question "What is water damage restoration?" may arise. At Swept Away Restoration, we hear you, and we care.
Have your Ashland, Oregon, home flooded? Here's what to expect from an Ashland flooded house repair service and why you'll want to call the professionals.
What Do We Mean By Water Restoration?
Recovery from flooding or other water-related disasters requires specific steps known as water damage restoration.
It handles the preliminary measures and fixes that need to be made. Water removal, structural drying, cleaning, and disinfecting are all essential, but the repairs and restoration will put your home back in its pre-loss condition.
No type of water emergency cannot benefit from water restoration.
Restoration experts will dry it out and fix the damage if your kitchen gets flooded because of a burst pipe under the sink.
If a storm causes the basement to flood, they follow specific protocols to address the risks posed by the muddy water.
When you need a 5-star service? Then, you've come to the right place. We offer flooded house cleanup & carpet cleaning in Medford, Jacksonville, Ashland, and Jackson County.
When Should I Call Swept Away Restoration to Fix My Flooded Basement?
There are many people that know how to fix a leaking pipe and how to clean it afterward. Most houses, however, do not have pumps to remove water from a flooded basement.
Don't risk it if you have any worries about DIY water damage cleanup. Swept Away Restoration, for example, is a water damage restoration company.
What a Water Damage Restoration Company in Ashland Will Do
When a company like that deals with water damage restoration, they bring in their best tools and their best people who have been trained in that field.
Crews use a water damage restoration checklist as a guide, but they also create an individualized strategy based on the needs of each client. To give just one example, Swept Away Restoration develops restoration methods that may be scaled.
The extent of the water damage has been considered, and we have backup plans.

We will do our best to restore your house or company to its pre-loss condition.

Water damage experts certified by the Institute of Inspection, Cleaning, and Restoration Certification (IICRC) examine all affected areas.

Cleanup crews use water extraction tools mounted on trucks to drain any standing water to mitigate flooding.

After assessing the extent of the water damage, professionals will use specialized suction equipment to extract any additional moisture. Next, a team of technicians will set up industrial drying equipment and remove debris or items that cannot be saved.

The last phase of water damage restoration involves the replacement of drywall, flooring, and ceilings that were damaged by the water.
Most insurance policies cover the cost of removing and remediating mold and cleaning any salvageable content.
Do You Need Ashland Flooded House Cleanup Service?
After a flood, it's hard to get back on your feet. Whether at your own house or your place of business, you need the help of professionals as soon as possible.
You'll need high-quality water damage restoration tools to get the job done quickly. However, it's a win-win since it improves safety in the workplace and boosts output.
If you need emergency help and want carpets back to their former glory, contact Swept Away for a free estimate.
Alternatively, you can fill in the compact form below for a staff member to be in touch. In addition, you can check our customer reviews on Google.

Fill in for a fast response