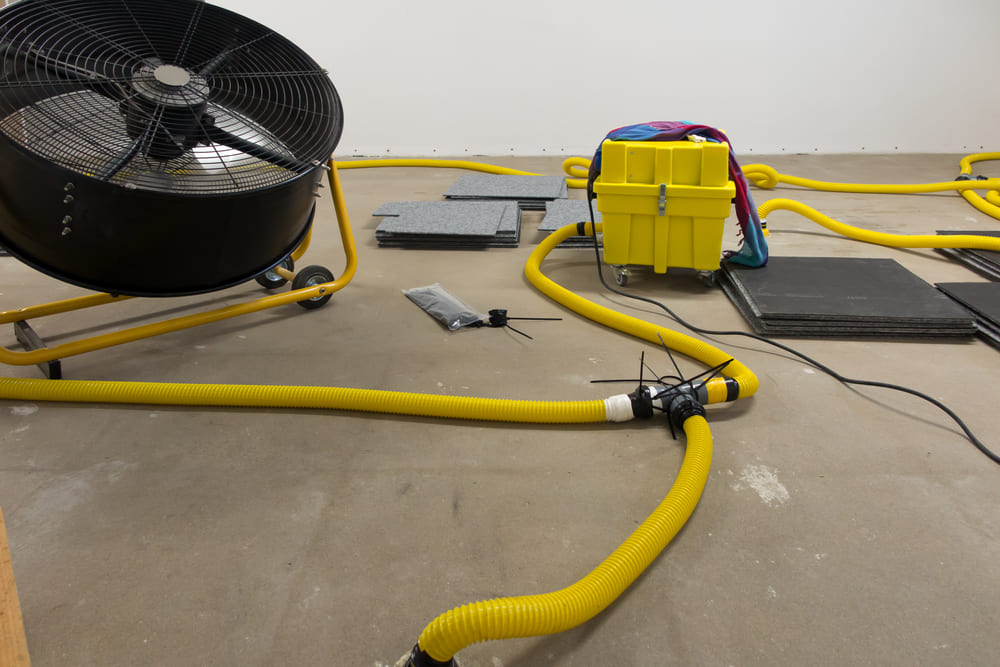 Suds are all over the floor, and there is water everywhere. One of the worst feelings is arriving home to discover the washing machine has flooded your home.
One gallon of water is bad enough, but if your washer has been pouring out water from wash and rinse cycles, you can have considerable water causing damage to walls and floors.
Sadly, with water like this, if you don't act fast, you'll have mold growth and further structural damage to your home.
Here's an outline of what to do, but make sure you include calling your local Ashland flooded house repair professionals to make your home safe.
Actions to Take in the Event of a Washing Machine Flood
To reduce water damage, if your washing machine has flooded or is currently doing so, take action right away:
Turn off the main water supply to stop the water from pouring out.

To unplug the washer first, turn off the electrical breakers.

Call a skilled plumber if the leak appears to be coming from the washer's plumbing connections.

Call a qualified appliance repair professional if it appears to originate from the washer.

Contact a water damage restoration professional, like your neighborhood Swept Away Restoration in Ashland.

We can completely dry out the space with our specialized tools and techniques.

We can also inspect the room's surfaces and structures to recommend stopping mold growth and hidden deterioration.

Keep your possessions safe. Put plastic bags under furniture legs, tie curtains, and take out any books, clothing, or other items that might get soaked.
Contact your insurance provider as you will need to report the losses and damage to your policy as soon as possible. In this circumstance, response time is crucial. For example, mold can grow in damp drywall or wet carpet within 24 hours.
Wooden floors warp and rot after prolonged water saturation, and wet carpets may need to be replaced. Even tile flooring can become loose and cause the subfloor to mold or rot. Swept Away Restoration will respond within an hour on most occasions.
Will My Homeowners' Insurance Cover Washing Machine Water Damage?
Depending on your coverage options and how the flooding occurred, your homeowners' insurance may or may not help cover damages.
While homeowners' insurance policies frequently cover sudden or unintentional plumbing leaks, damage from subpar (or nonexistent) maintenance is not.
Swept Away Restoration works with many local insurance companies and, over the years, has learned what can be claimed for and what can't. As a result, we can help with insurance claims to avoid hiccups and delays.

Get Help With Ashland Flooded House Repair Experts
Your home may sustain significant damage if it floods because of a washing machine. Even a small leak can seep into the walls or floors, leading to mold growth, poor air quality, and weak structures. Trust our team of experts at Swept Away Restoration to clean up the mess and repair the damage so your home remains a haven.
If you need emergency help, your home is cleaned and back to a suitable living condition, or help with insurance, contact Swept Away for a free estimate.
Alternatively, you can fill in the compact form below for a staff member to be in touch. In addition, you can check our customer reviews on Google.

Fill in for a fast response