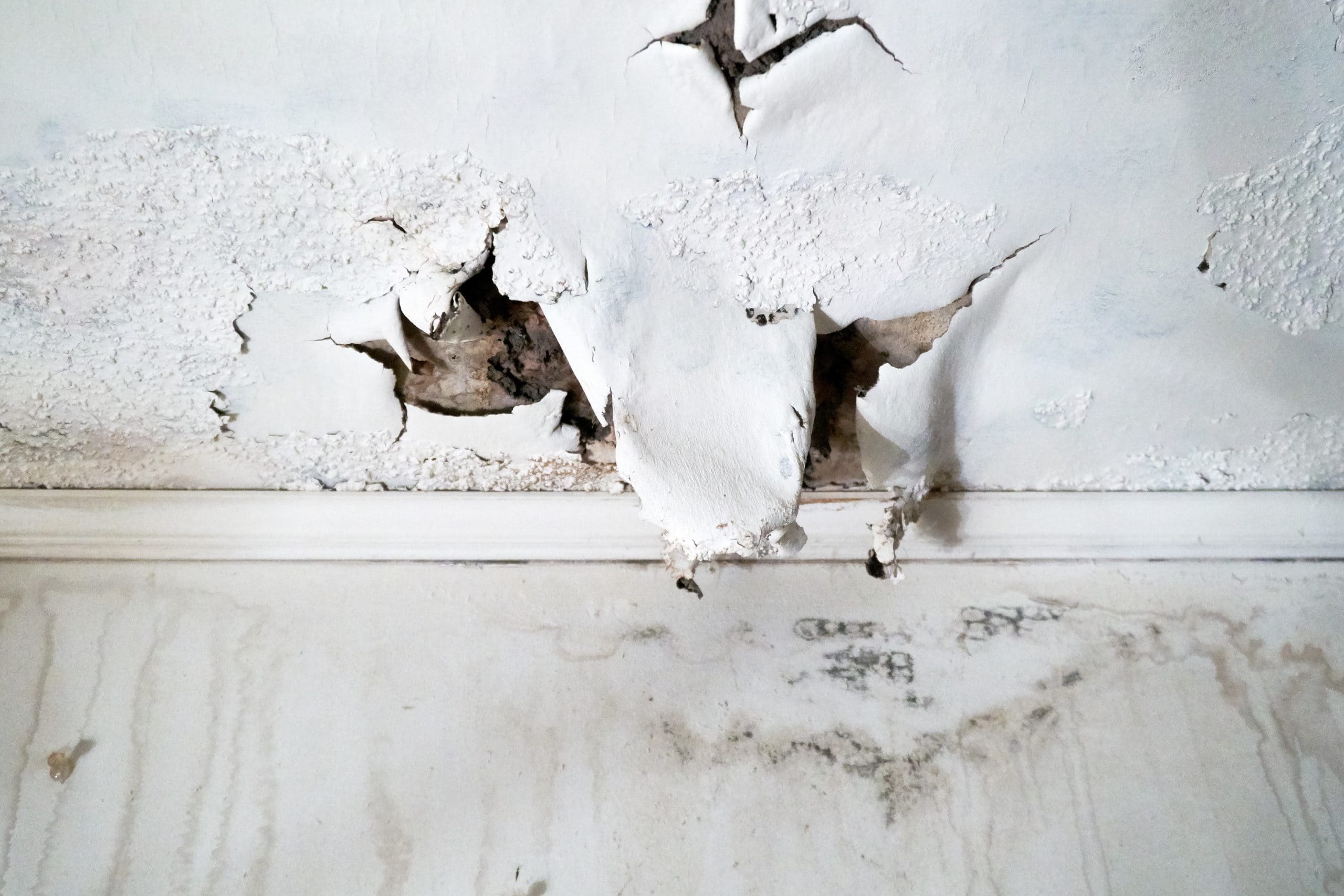 Never underestimate the effects water damage can have on a home. Homes that have been flooded may have structural damage and mold growth.
The warning signs, the need for experts in Ashland flooded home repair, and an analysis of the effects of water on the structure of your property is covered in a few more details here.
Need for Ashland Flooded House Repair Experts Due to Drooping Ceiling
The primary source of water problems in homes is the roof. Determining whether your roof has suffered water damage is not always straightforward.
Look for telltale symptoms like water stains or a musty odor to see if there is a problem. A leaking roof, for instance, could be brought on by something as simple as blocked gutters or a tiny break in a shingle.
The sagging of your roof is a sign of structural weakness and water damage. To assess the degree of water damage and the condition of the roof's supporting structure, you should conduct a visual inspection while remaining at a safe distance. You could also ask a licensed roofing inspector for assistance.
As soon as you see any water damage warning signs, it's imperative to contact mold removal professionals.
Water Seepage and Erosion in Basements and Foundations
Foundation issues are generally caused by water damage. A foundation may experience water seepage from rain or drainage from a leaking roof.
A lot of water might affect the soil erosion in the area around your home's foundation.
Your home's foundation shifting may affect the stability of your windows and doors, the level of your flooring, and other structural problems.
What Mold Needs Ashland Professionals who repair water damage
Water can enter your home from the outside and harm your drywall and wooden beams. These materials typically absorb water, which may lead to mold growth and other issues.
When water corrodes the structural elements of a home, the entire building is put at risk. For example, it might make the wood swell and moldy, the drywall flake and sag, etc.
The presence of mold heightens the risk associated with these goods because breathing in the mold spores could induce respiratory issues. Swept Away Restoration frequently deals with mold growth.
Get Help From Ashland Flooded House Repair Professionals For All Problems
If you know what to look for, you can watch for structural damage after the water has entered your home.
If you need emergency flooded house restoration or mold removal from your home, you can contact Swept Away for a free estimate.
Alternatively, you can fill in the compact form below for a staff member to be in touch. In addition, you can check our customer reviews on Google.

Fill in for a Direct Response