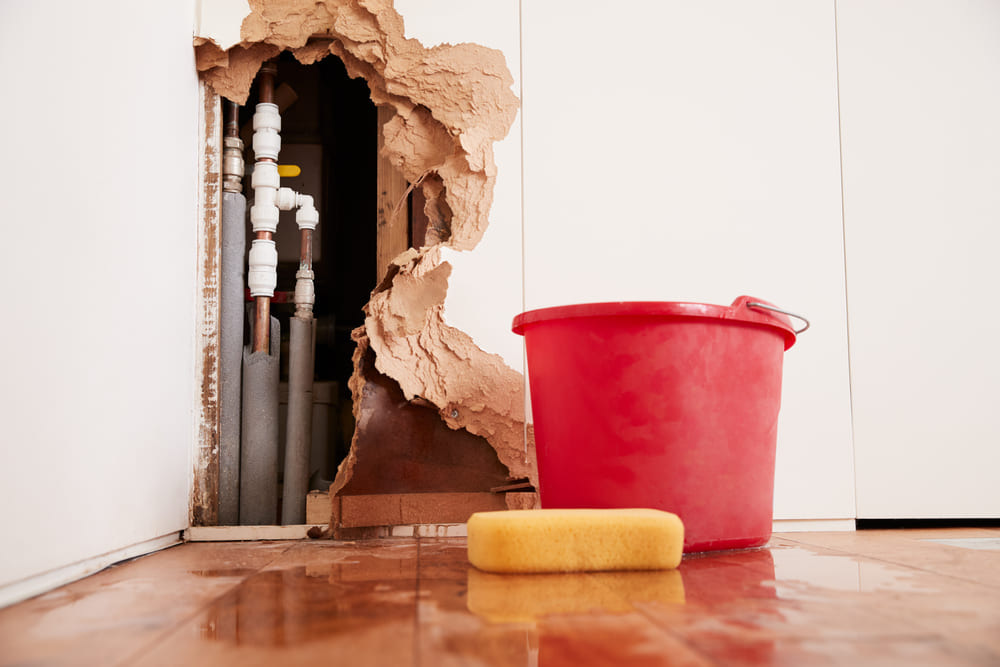 There's consensus that a leaking basement is a significant hassle. The floors, walls, furniture, and belongings in your home could all be severely damaged.
It's crucial to take safety measures to prevent water leaks in the basement to avoid having to repair any associated problems.
We'll discuss what to do if you discover a leak in your basement, the most common causes of such leaks, and methods for preventing them. Either way, you'll need the help of Swept Away Restoration, your local Ashland flooded house cleanup experts.
When you need a 5-star service? Then, you've come to the right place. We offer water restoration service & carpet cleaning in Medford, Jacksonville, Jackson County, and Ashland.
What You Do With Basement Leaks?
Do not freak out if you discover a water leak in your basement; instead, take the following measures:
Be careful.
Wearing rubber boots will help keep your feet dry and secure in a flooded basement. To avoid the risk of electrocution, avoid touching any wires.
Investigate the source of the water damage.
To fix a water problem, you'll need to locate its source. While calling your reliable Ashland flooded house cleanup professionals, you can try to find the leaking pipe; tracing the source of the leak would be necessary to turn off the water.
If you have a natural flood, then there isn't much you can do.
Remove any pools of water.
Any standing water should be removed using a wet/dry vacuum or by contacting a water damage cleanup company.
Avoid creating a breeding ground for mold.
Remove anything from the area that can be salvaged and give it a better chance of survival. Mold can also be removed by hiring a water damage restoration company.
Now that you know what to do if water leaks into your basement, it's essential to understand why this happens.
Swept Away Restoration can remove all water and dry your basement so mold can't get a foothold.
What Leads To Flooded Home Damage In Basements?
If your landscaping isn't done correctly, standing water can leak into your basement as grading slows toward your home. Therefore, your landscaping must be adequately graded to prevent water from pooling.

Plumbing leaks or leaking appliances can cause basement water damage. If you're not handy with plumbing or appliances, hire an Ashland water damage expert to fix leaks and prevent further damage.

If you don't clean your gutters, water can enter the basement and erode soil, causing foundation cracks.

Downspouts should be 10 feet from your home to avoid damaging the foundation. If the roof leaks, water can damage the walls and ceiling.

Pavement cracks and settles, letting rainwater into the house. Replace or repair your pavement, so it flows away from your home.

The storm sewer system can clog or flood your basement when it rains heavily.

Get Help From Swept Away Restoration to Fix Your Flooded Basement
To prevent further expensive damage to your home, it is essential to remember to routinely inspect your basement for cracks, leaks, and signs of seeping water.
Have you recently had a problem with a leak in your basement? Do you need help fixing water damage? To help to fix water damage, contact an expert.
If you need emergency help for restoration and how to process your insurance claim, then you need experts. Contact Swept Away for a free estimate or speak to staff directly if you have an emergency.
Alternatively, you can fill in the compact form below for a staff member to be in touch. In addition, you can check our customer reviews on Google.

Fill in for a fast response