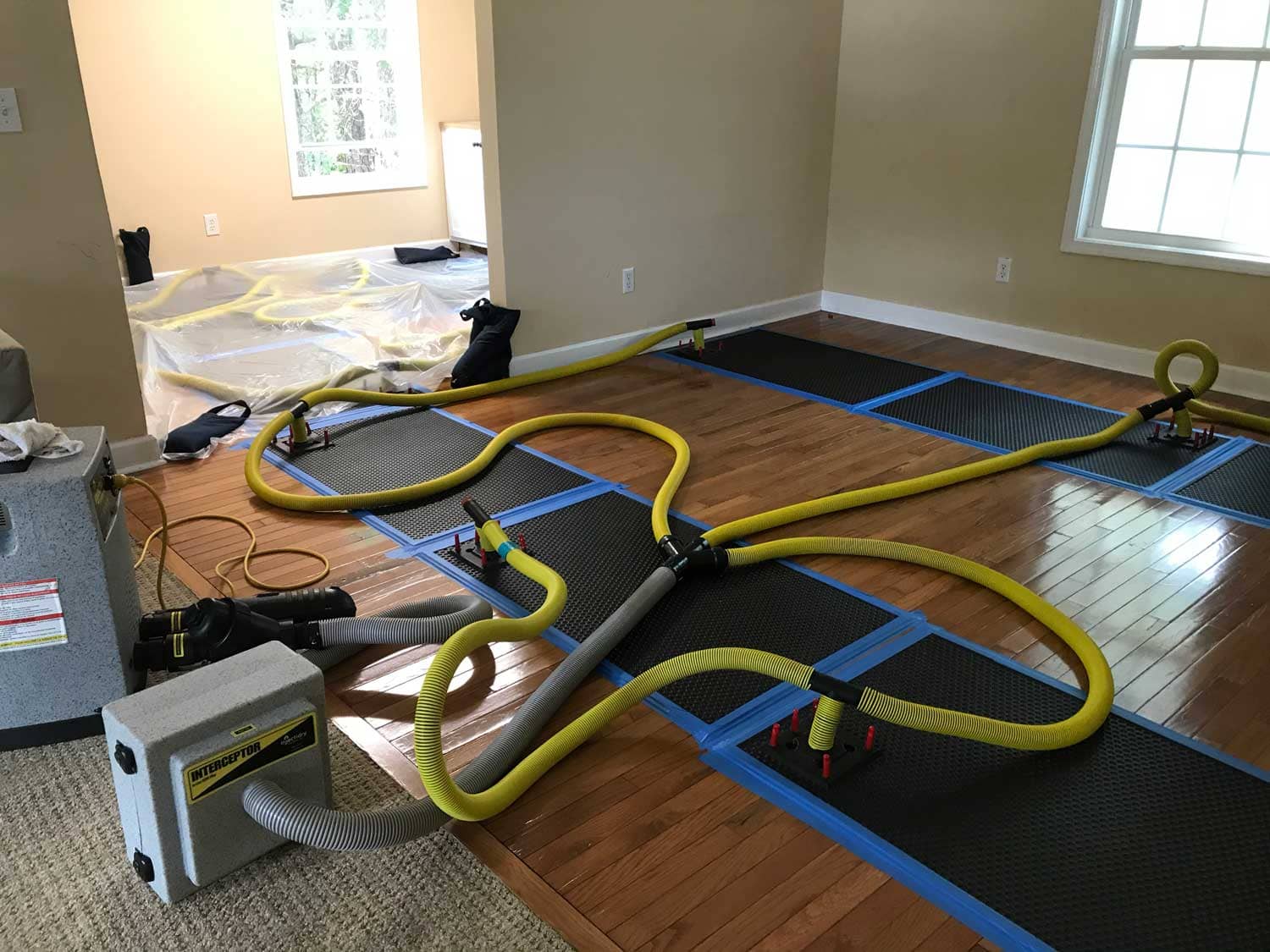 Having a healthy home is essential to your well-being and peace of mind, and one of the most important things to be aware of is the potential for mold to spread.
Mold can lead to serious health issues, and although mold spores are always present, they don't always lead to active growth or illness.
That's why having the contact information for a reliable Ashland flood restoration service near me is a must for any homeowner. Here, you can learn why it's essential to be aware of the potential for mold growth in your home and the benefits of having flood restoration near me professionals on standby.
The Impact of Humidity on Mold Growth
Mold is a pesky problem that can cause lasting damage to your home if not dealt with properly.
Spores, the reproductive units of mold, can be found virtually anywhere, and if the temperature and humidity exceed certain levels, mold will grow and spread. Mold spores, the reproductive units of mold, can be found almost everywhere. When the relative humidity is more than 70%, and the temperature exceeds 65°F.
If you're looking for professional flood restoration near me services in Ashland, Medford, Jackson County, or Jacksonville, Swept Away Restoration is here to help.
We understand that mold and mildew can develop in as little as 48 hours after flooding or a leak, so we offer a 5-star service that can come running in less than an hour to help you with flooded house damage restoration and carpet cleaning. With our expertise and technology, you can rest easy knowing that your home is in good hands.
The Dangers of Mold and How to Keep Your Home Safe
Finding and eliminating mold in your home may seem intimidating and overwhelming. Indeed, mold spores can rapidly spread in many ways, including through the air, making them hard to control.
However, getting rid of and preventing mold from taking over your home is possible. In this blog post, we will discuss different ways to identify and eliminate mold from your home and how to protect your home from future mold growth.
Taking suitable preventative measures and being aware of the signs of mold growth can keep your home safe and mold-free.
The Benefits of Professional Mold Removal Services
Mold is one of the most common household problems, and it can be challenging to detect until it has caused significant damage. If you suspect your home may have a mold problem, it is essential to get a professional inspection done as soon as possible.
Swept Away Restoration can help you quickly identify and fix any potential issues with mold in your home, returning it to a healthy and safe environment.
We use powerful water pumps and drying equipment to remove any traces of water and moisture, eliminating the chance of mold growth.
In addition, we work directly with many insurance providers, making getting your claim processed quickly and efficiently easier.

How to Get the Best Help and Support from Ashland Flood Restoration Experts
Keep your home mold-free with the help of Swept Away Restoration. Our experienced team offers emergency flooded house repair and water damage restoration services to help you remove mold from your home. Take preventative measures to stop mold growth, or contact us today for a free estimate.
Our certified professionals are available 24/7 to answer your questions and provide a free estimate. Contact Swept Away Restoration today.
Alternatively, you can fill in the compact form below for a staff member to be in touch. In addition, you can check our customer reviews on Google.

Fill in the form for a speedy response