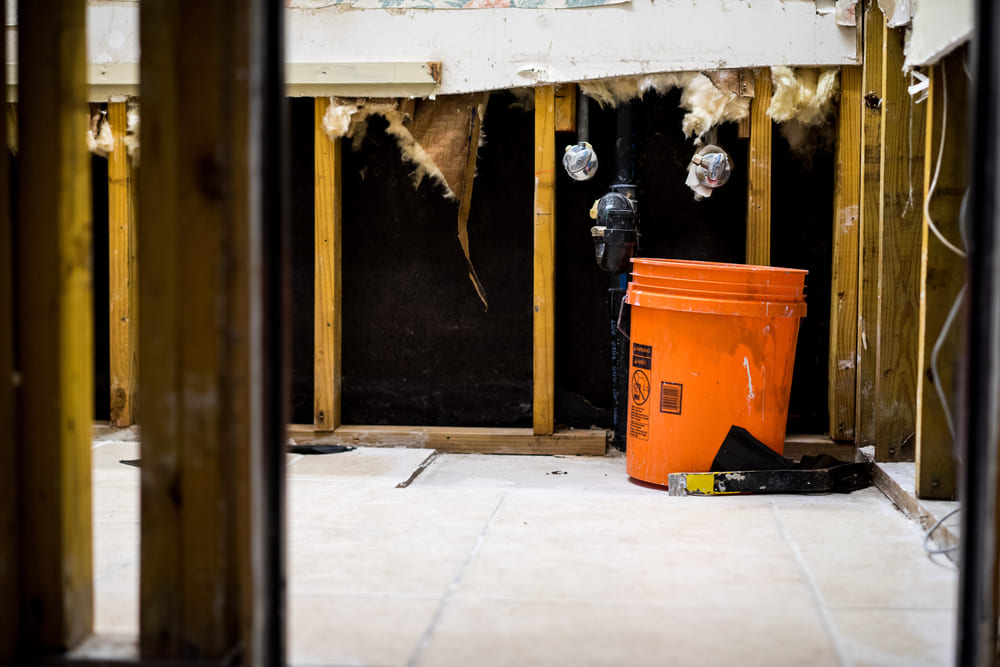 Water damage is a structural as well as a physical problem for homeowners. In addition, if left unattended for an extended period, mold and bacteria can form, posing a significant health risk.
However, because they occur behind your walls, inhabitants are unaware of the most common early indications of water damage, preventing them from tackling the problem as soon as possible. The following are some warning indicators of water damage from your reliable Medford water damage repair company, Swept Away Restoration.
Paint That Is Bubbling
Look for paint that is bubbling on your walls. Paint that is bubbling indicates that moisture is leaking into the walls. The color expands before it erupts due to the dampness. If you see bubbles in your paint, don't touch them—you could still have a water leak, and you don't want to push the water deeper into your walls.
Swept Away Restoration know how to check for leaks behind walls, although it may entail removing drywall to access and fix leaks.
Streaks of Color
Water damage could have occurred if you observed yellow, brown, or white streaks or stains on the walls. It isn't always due to water damage, though. Instead, these streaks can sometimes indicate a problem that occurs every time it rains.
Walls with Cracks
The walls and ceilings of many homes are covered in drywall or plaster. If these materials start to fracture, you should call an expert to see if the cracks are caused by water damage. Toxic mold infestations are possible if there are fissures. Toxic mold can make the people who live in the home ill.
Water Bills Increase
You may have a water leak and damage to your walls if you observe unexpected, unplanned rises in your water costs. Slow drips at pipe connections, broken pipes, and leaky faucets are all possible causes of leaks.
Check for drips in the faucets and ensure all pipes are firmly connected to spot leaks early. A burst pipe in cold weather can result in a significant increase in your water bill.
Signs of Mold
When mold grows in your home, it may be unsightly, harmful, and toxic to your health. It may start as a small brown or black stain on your walls that is practically invisible. But, even if you can't see the mold, it can still make you sick, so it's better to call a professional.
Swept Away Restoration are used to dealing with mold and can dry your home after water to ensure mold can't grow and risks of further damages are reduced.
Wet Areas
Dark stains, which occur within 24 hours after the damage as a sign of a recent water incursion, are a common sign of water damage. However, even after detecting the dark patches, locating the source may require an expert's assistance.

Get Help From Ashland Water Damage Restoration Professionals
Call a professional as soon as you see these water damage indicators in your house.
Remember, they need access to locations behind your wall; therefore, you won't be able to do it yourself.
Mold can be removed, leaks stopped, and your home can be restored to a healthy state using Ashland water damage restoration professionals.
If you need emergency flooded house repair or water damage restoration to remove mold from your home, contact Swept Away Restoration for a free estimate.
Alternatively, you can fill in the compact form below for a staff member to be in touch. In addition, you can check our customer reviews on Google.
When you need a 5-star service? Then, you've come to the right place. In most cases, we can come running in less than an hour to offer flooded house damage restoration & carpet cleaning in Jacksonville, Medford, Jackson County, and Ashland.

Fill in for a fast response